Customized Bean Bags With Fabric You Provide

Your Fabric - Our Bean Bags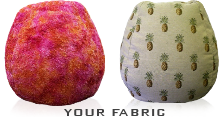 We now offer custom bean bag chairs made with fabric or material you supply. Once we receive the material, it is cut and custom-manufactured into our Classic bean bag shape. Bean bag chairs are tailored approximately 30" x 30" x 30". Each chair will be specifically designed for your decor.
Having a bean bag chair made with your own fabric is the ultimate in versatility. Each chair is uniquely yours, designed specifically for your decor or purpose. If you are searching for a product that is distinctive and the only one of its kind, the custom made bean bag chair is the perfect choice.
No minimum quantity
$105.00 each for 1 to 5 chairs
$75.00 each for 6 to 30 chairs
$65.00 each for over 30 chairs
Price Includes Shipping
Ordering Information
Select a quantity, click ADD TO CART, and complete the checkout process
A confirmation email will contain the address of where to send the fabric
Send 3 yards (54" or 60" wide) of fabric per chair
Tips on Selecting a Fabric
Be sure to select a sturdy material that is capable of holding the weight of a person. Lightweight fabrics such as silk or linen are not durable enough for use as a bean bag chair. If you select a fabric that is directional, please send 3 additional yards per chair.
We can manufacture the perfect bean bag chair that suits your lifestyle. Call 1-888-748-BEAN to place a custom order. Customer-supplied fabric can also be tailored for our specialty chairs.
More Custom Fabric Samples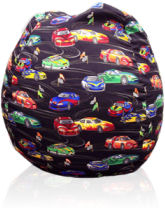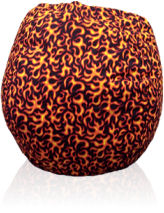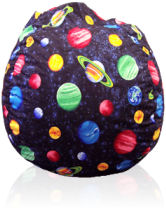 SHOP BY AGE
SHOP BY SIZE
SHOP BY FABRIC / MATERIAL
SHOP BY PRICE
SHOP BY BRAND
BEAN BAG ACCESSORIES